TZU JAN
Dimensions L: 4'7" W: 3' H: 5'10"
Based on the taoist concept of an ongoing generative present, in which "change is just as constant inside as it is outside, and that there's hardly any distinction between the two". Inspired by an interview with translator David Hinton: https://www.davidhinton.net/interview

Photo: Judyth Greenburgh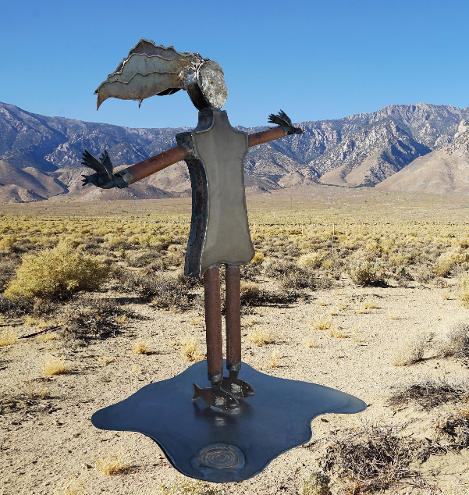 VEIL OF SECRECY
Dimensions: L: 3' W: 1'8" H: 5'10"
Not to judge, but to keep the dialogue alive. Abuse of power happens behind many a veil of secrecy.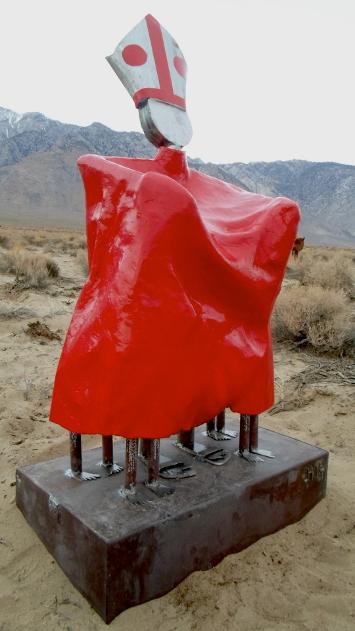 CLEANING HOUSE
Dimensions L: 5' W: 2' H: 11'
Demons don't appreciate the light. They look rather witless when given no option.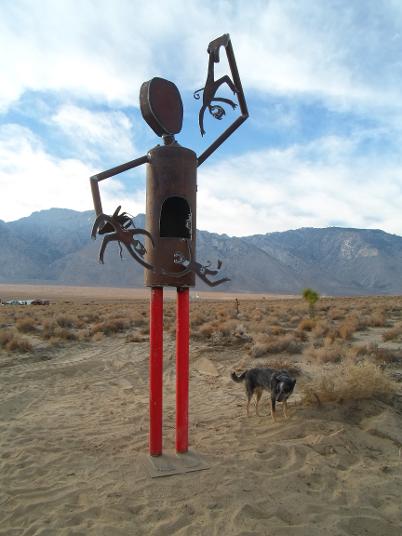 CAUGHT
Dimensions L: 12 1/2" W: 10 1/4" H: 5' 2 1/4"

Navel-bound paranoia of the unexamined life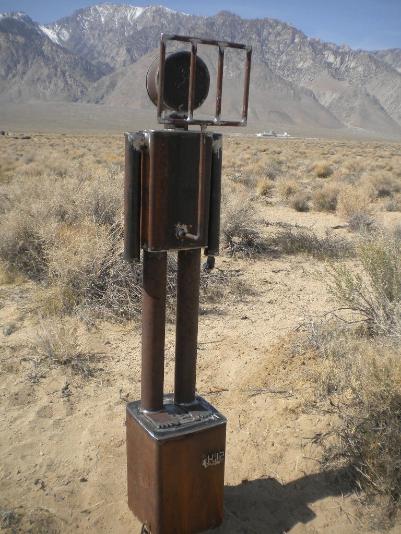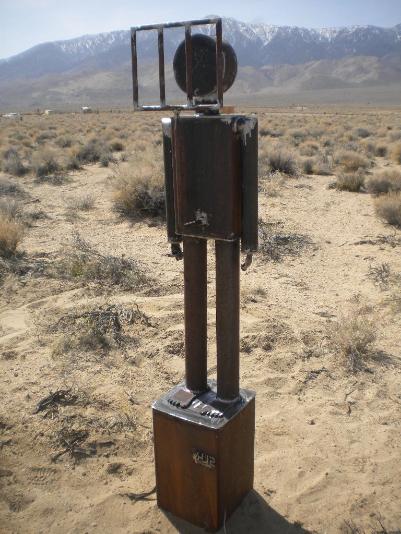 DETOOTHING THE MONSTER
Dimensions L: 25" W: 12 1/4" H: 56 1/2"
A strategy for the attainment of inner peace.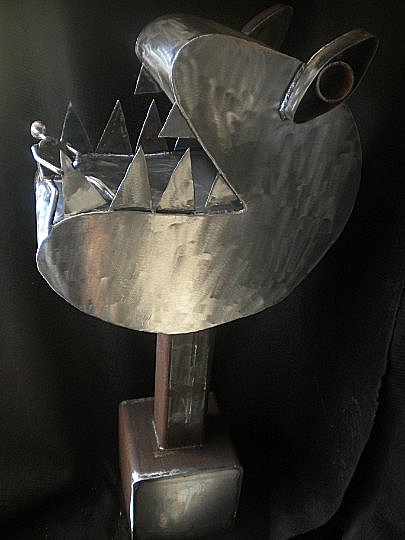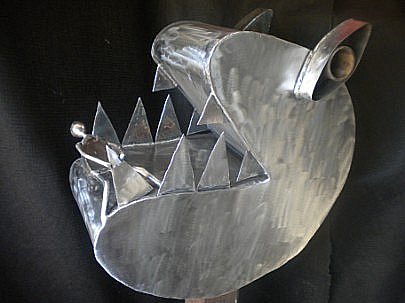 Dimensions L: 28 1/2" W: 29 1/2" H: 66 1/2"
          The monster is about to devour the key to the lock to its brain
It is laughingly playful now.....
The short lived pleasures of make believe through self deception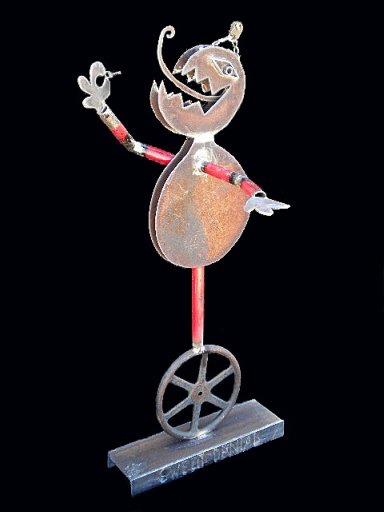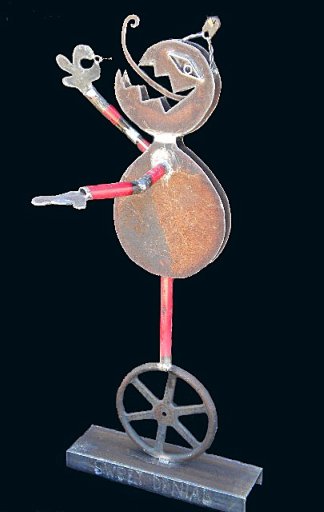 HOME
Dimensions L: 33 1/4" W: 8 1/4" H: 56 1/2"
Yearning for a resting place
"Home" is elevated with no easy access, yet door is open a crack
Difficulty of arriving at, yet not impossible
Figure is contemplating the "how?"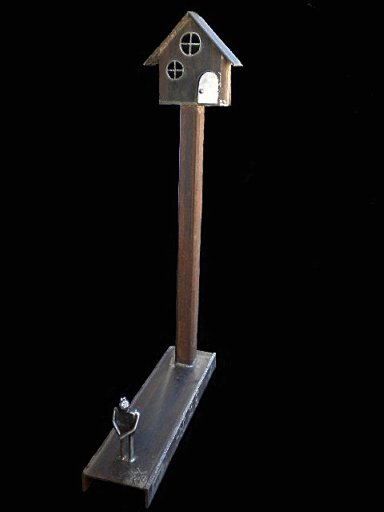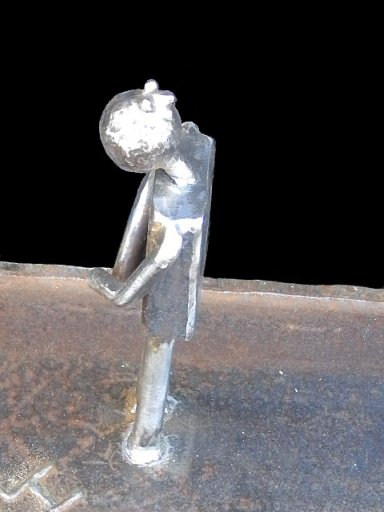 HEXIS
Dimensions L: 77 1/4" W: 8" H: 66 1/2"
Greek word meaning, disposition due to habit
Can go either way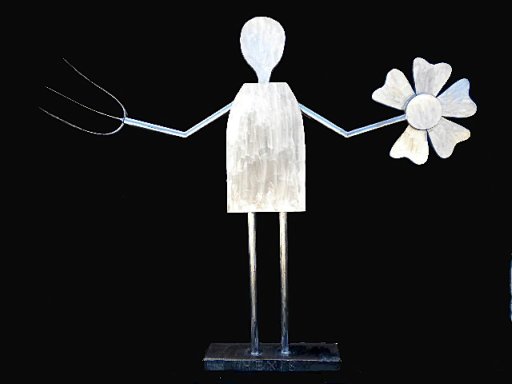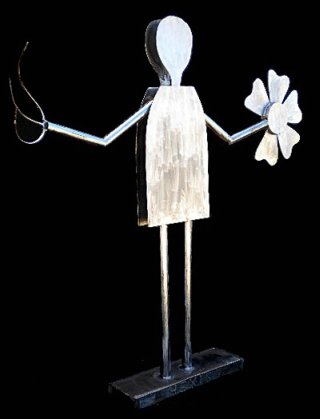 REBOUND
Dimensions L: 14 1/2" W: 8" H: 46 1/2"
An ode to resilience
Inevitability of the fall with subsequent recovery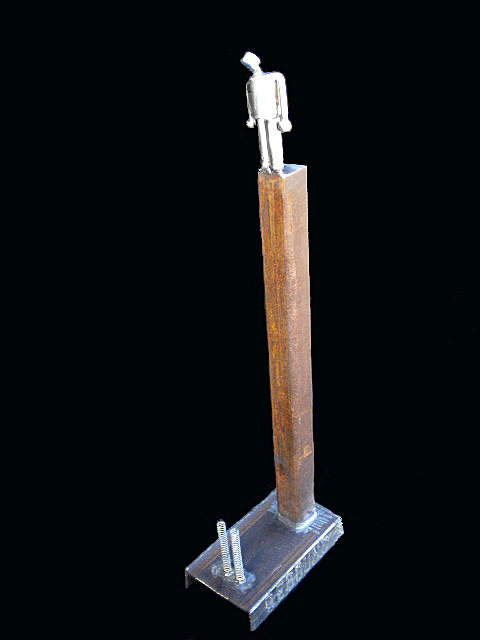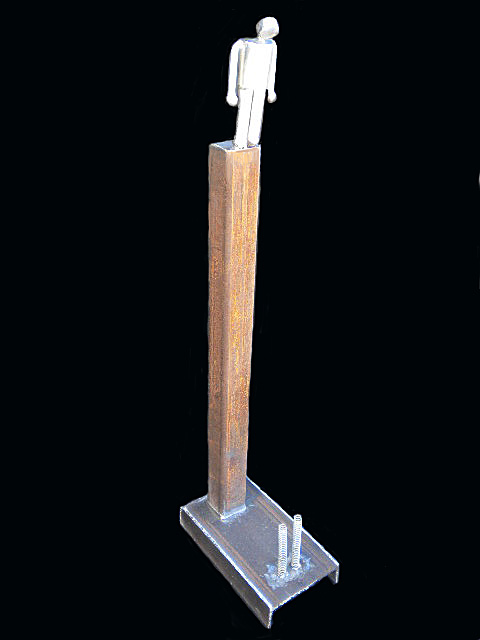 PRIVATE ABYSS
Dimensions L: 28 1/2" W: 20 1/2" H: 65 1/2"
A glimpse at the private nature of experiencing the depths of one's own disturbing workings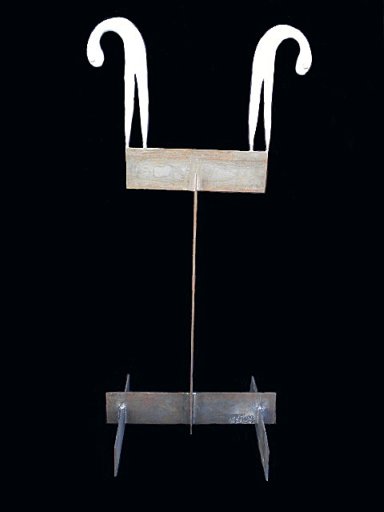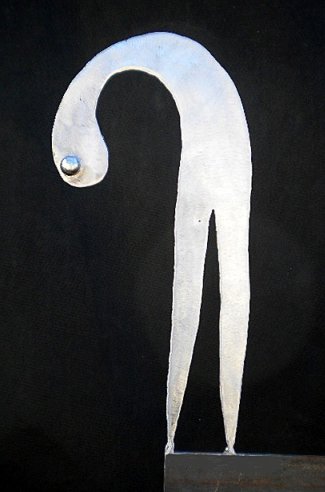 ESCAPE
Dimensions L: 29" W: 29" H: 42"

Escape from the clutches of repetition